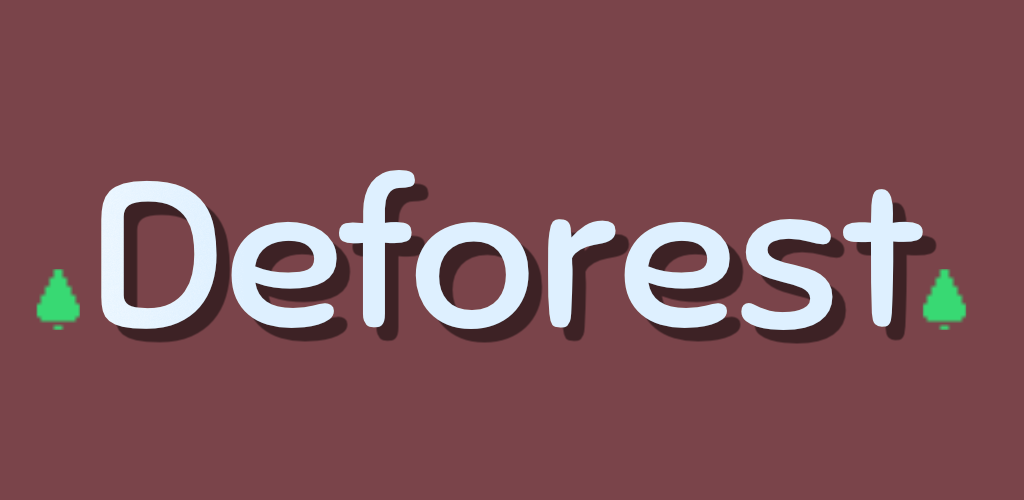 Deforest
A downloadable game for Windows

--Jim want to cut all the trees. And he's gonna do it--
Small game that I made to settle some concepts with the Godot engine. This is my first game that I publish.
Although my craft is the music composition, I always wanted to learn how to make video games. Since I am not a programmer, Godot gave me the opportunity to learn some programming concepts and structure closer to my way of thinking. Maybe the code is not the most elegant thing I can do well, but the game is done.
After trial and error on various projects, I decided to make a publishable game, and here it is. Made in 2 weeks, dedicating a minimum of 1 hour per day.
Enjoy it!

Game and music made by Ricardo Cuello
This work is licensed under a Creative Commons Attribution-NonCommercial-ShareAlike 4.0 International License.

Graphic Assets by Kenney

If you liked the game you consider following me on social networks to find out about the next releases!

Download
Click download now to get access to the following files: